FOR USE IN THE OVEN AND/OR MICROWAVE OVEN UP TO 200°C

FOR USE IN THE FREEZER UP TO -25°C

WATERPROOF TO
HOLD WARM/COLD LIQUID FOOD

AFTER USE THEY CAN BE THROWN
IN THE ORGANIC WASTE :
THEY ARE
BIO DEGRADABLE PRODUCTS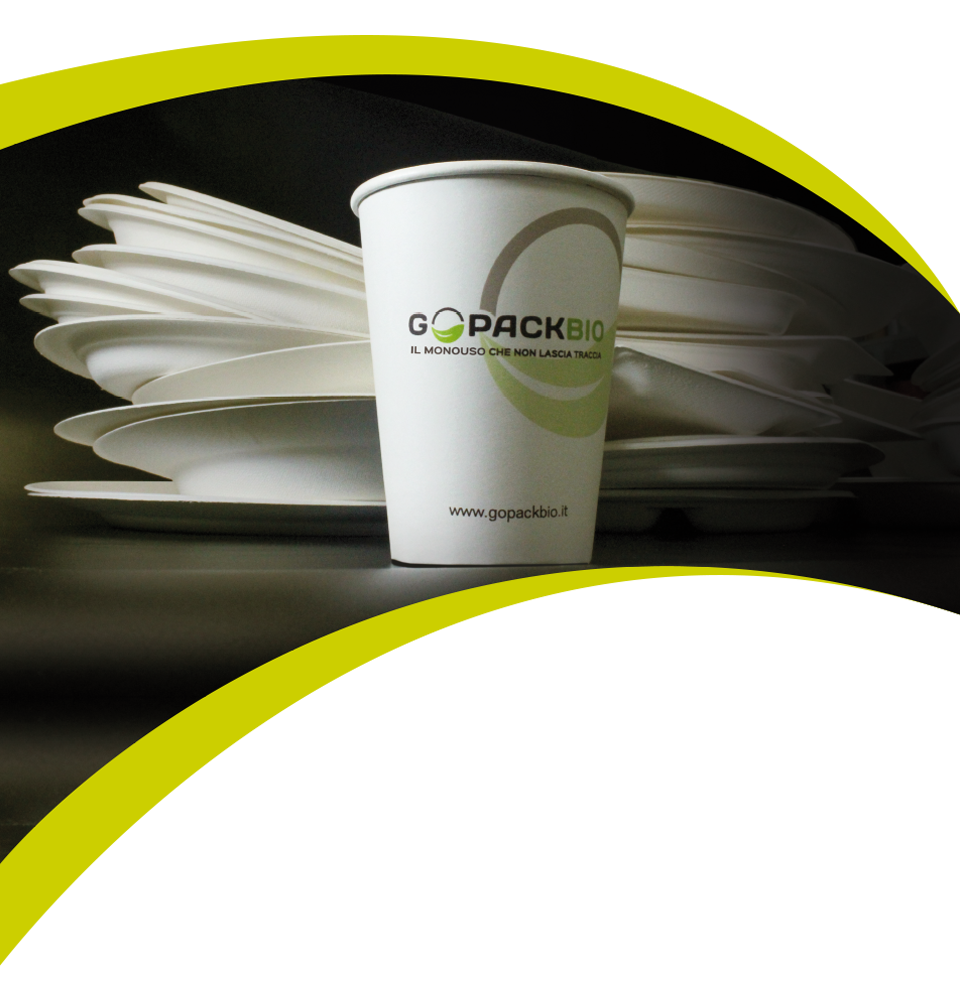 GopackBio products are made of completely biodegradable materials,
so they can be disposed of with other organic waste,
without leaving any trace!
If we want to protect the environment, we have to LIVE "GREEN".
We offer a full range of disposable dishes with a modern design, biodegradable and compostable for catering and food services industry, but also for households, with a ZERO IMPACT on the environment.

GOPACK - Palazzo Pignano (CR) - Industrial area Scannabue - Bellisario Street 13/15 - 26020 - P. Iva 01269000194 - Phone +39 0373 982978 - Fax +39 0373 938380
www.gopack.it
info@gopack.it
PACKAGING THAT DEFENDS NATURE AND PROTECTS THE ENVIRONMENT